At JDB Logistics Inc our focus has always been based on earning our customers respect through our performance. We prefer to think of ourselves as an extension of or customers business, a department within their own company. When you establish a relationship with JDB Logistics Inc you have chosen highly experienced experts in the field of international freight forwarding.
Whether your needs are for timely air shipments to anywhere in the world or ocean freight our expertise and experience will speak for itself.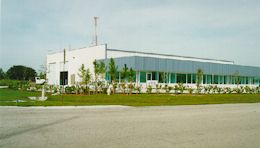 Our fair pricing policy has earned JDB Logistics Inc a reputation as "the people you want to do business with".
Corporate Headquarters:

JDB Logistics Inc
780-A Apex Rd
Sarasota Florida 34240

Call Toll Free 877-875-4545
941-342-4545
Fax 941-342-4546


JDB's licenses include NVOCC, OTI and FAA. All personnel have accreditation in the transportation of dangerous goods in accordance with the ICAO (International Civil Aviation Organization), IMDG
(International Maritime Dangerous Goods) Code and the US Department of Transportation, Title 49